Featured Alumni
Alumni from UNC Charlotte's Master's Program in School Counseling work in school settings in a variety of areas, including locally in Charlotte. Several program alumni are profiled below.
Sarah Crist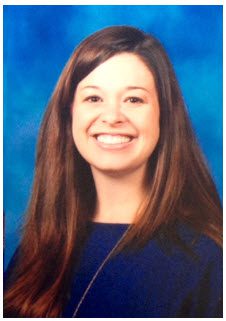 School Counselor, Olde Providence Elementary School, Charlotte Mecklenburg Schools
I had a fantastic experience at UNCC. I started the program knowing one person in Charlotte but I quickly developed lifelong friendships with colleagues and professors (which I can still count on for support when needed). I learned valuable life lessons along the way and developed a great appreciation for the power of reflection
I truly love my job. It's so great to be able to advocate for students and help them to learn important life skills so they can be successful. I also really enjoy working with staff members and families as they learn to cope with new challenges.
If you're ever interested in meeting with a CMS school counselor to learn more about our daily work, feel free to contact me at sarahf.crist@cms.k12.nc.us – I'm more than happy to help UNC Charlotte students with anything I can along the way!
---
Ashley Elizabeth Lawson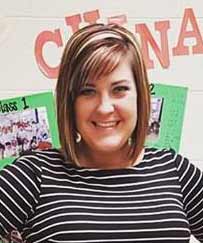 School Counselor, Central Academy of Technology and Arts, Union County Public Schools
My experience in the M.A. in School Counseling Program at UNC Charlotte was amazing! I loved every minute of my time in the classroom, practicum, and internship experience. The professors were extremely knowledgeable and helpful at all times. I thoroughly enjoyed getting to know my fellow classmates throughout my two and half years in the program. We were all so different, yet shared a common bond with one another. I met some wonderful students within the program who are my very best friends today. In addition, I enjoyed getting to know the professors on a personal level. They were "real" counselors who truly believed in me and helped me to become a knowledgeable, competent, and professional school counselor.
My favorite thing about being a School Counselor is the relationships that I have built with the students. There are so many students that just need to know that someone cares for them; that someone made a difference in their life. Over the years I have had the opportunity to see students make changes right in front of my eyes because they finally felt the love and support they needed. The students make the job!
I would never take back my two and half years at UNC Charlotte. I truly enjoyed my experience and I hope that others that are accepted into the program have the best experience, too.
---
Alison Graves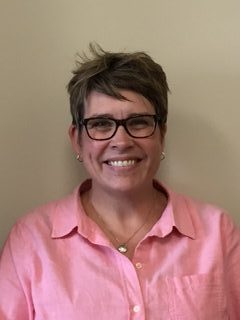 School Counselor, William Amos Hough High School, Charlotte Mecklenburg Schools
I thoroughly enjoyed my time in UNC Charlotte's School Counseling Master's Program. While it could be demanding at times, I never felt truly overwhelmed or unsupported. I loved the diversity of my peers, and felt this added so much richness to my experience. My experience was enlightening and I grew as a person. My favorite parts of this program were the relationships I made with my peers and professors. In addition, the class discussions and perspectives of others were valuable.
If I had to do it all again, I would still choose the UNC Charlotte program. Now that I am out in the profession, I feel that I was very prepared and trained to be an effective school counselor. It is obvious with peers that did not attend UNC Charlotte and received their Master's from another university, that their training was not as substantial.
My favorite part of my job is helping students learn how to advocate for themselves. I also really enjoy the "seasons" of high school counseling. Each part of the year we are focused on different areas, so nothing becomes too mundane.