Students and Alumni
CURRENT STUDENTS
Students in the post-masters certificate in school counseling bring diverse backgrounds and expertise to the program. Several current students are featured below.
Ingrid Sannes MEd, QMHP, NCC (Arlington, VA)
"I previously earned a Masters degree in Marriage and Family Counseling from the College of William & Mary and felt called to work as a school counselor. I have been working as a school-based counselor in an elementary school for the past three years and have learned how much I love working with students and being in the school setting. I love the energy you get from having no idea what your day will bring, what challenges you will face, and how you will make a difference in a student's life. I have seen how vulnerable students are and know how desperately students need someone to listen to them and support them, as well as how much they deserve someone to advocate for their rights and needs.
I decided to apply to and enroll in UNC Charlotte's post-masters certificate school counseling program because I liked that I could take just a few more classes to become a school counselor. UNC Charlotte's program stood out because there were no redundancies with the courses I had already completed in my marriage and family counseling program. I also liked the way that this program was set up, one class at a time, to be completed within just a few months. I was also very impressed with the program's reputation.
I was wary of taking courses online at first. I was worried that I would miss being in the classroom and that I would have a hard time balancing coursework in addition to working full-time. However, I have found that while classes are online, there is a sense of community in the program because we all have the same goal, and I have gotten to know my peers. It has also been manageable to balance coursework in addition to other responsibilities because although the program is rigorous, it is designed to be realistic."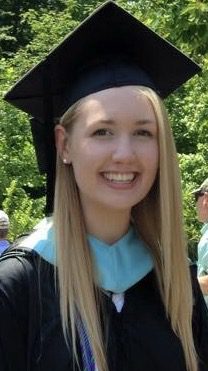 Craig R. Neely MS (Atlanta, GA)
"I earned a Masters degree in Community Counseling from Wright State University in Dayton, OH. For the last few years I have been working in public education with students of all ages. I have really enjoyed the work and began to consider how I might integrate this experience with my past counseling experience. UNCC's post-masters program in school counseling was perfect for me. It has allowed me to build on my previous education and experience while preparing for work as a professional school counselor.
I wanted a rigorous program that built on my Masters degree and counseling experience. I also wanted a program that could be done, at least in part, online and somewhat accelerated. So far the experience has been excellent and the faculty have been amazing! I have enjoyed the rigor of the coursework and the support of the faculty."
PROGRAM ALUMNI
Each year, the post-masters certificate in school counseling graduates another cohort of future professional school counselors. Learn about featured program alumni below.
Tanna Nelson, Professional School Counselor – Charlotte-Mecklenburg Schools
I originally earned my Masters in Counseling at UNC Charlotte in Clinical Mental Health Counseling. I chose UNC Charlotte because of the play therapy certificate and the emphasis on multicultural counseling. Upon graduating, I worked as a school-based therapist, employed by an independent agency that partnered with various schools within CMS. I was able to see the role and impact the school counselor had on the students, and I quickly learned that being a school counselor was the best fit for me.
I decided to go back to UNC Charlotte to enroll in the school counseling certificate because of the flexibility of the course of study. I was able to complete the certificate over two semesters (summer and fall). The certificate program refined my counseling skills and prepared me to act as a social justice advocate within the school systems. I now work as an elementary school counselor and am currently working towards my LPC.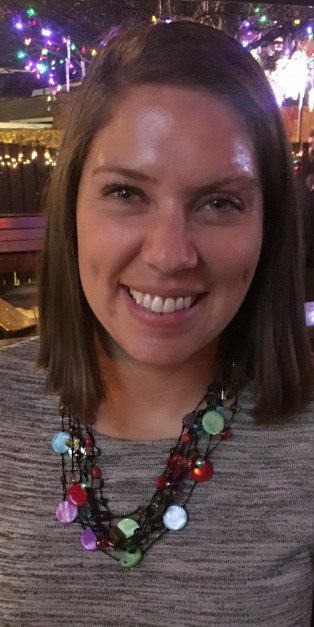 Matilde Beisso, M.S., NCC (Honolulu, HI)
I earned a Masters in Science in Clinical Mental Health Counseling from Johns Hopkins University and applied to UNC Charlotte's school counseling certificate program to gain new skills in working within the school system. I pursued school counseling through this certificate because it is exciting to have the ability to provide remedial services while at the same time creating systemic preventative changes. As a school counselor, you are involved in the lives of children on so many levels, and there are many opportunities to make their lives better.
I had been working in schools for the last two years and I wanted to learn how to be a more effective consultant and how to effectively implement school wide preventative programs. I also wanted to open doors to different kinds of jobs and have more flexibility and security in that sense. I chose UNC Charlotte's certificate because it was a good school and that the program conveniently fit into my life. I wanted to make sure I was spending my time and money on quality education, but that it also fit into my schedule.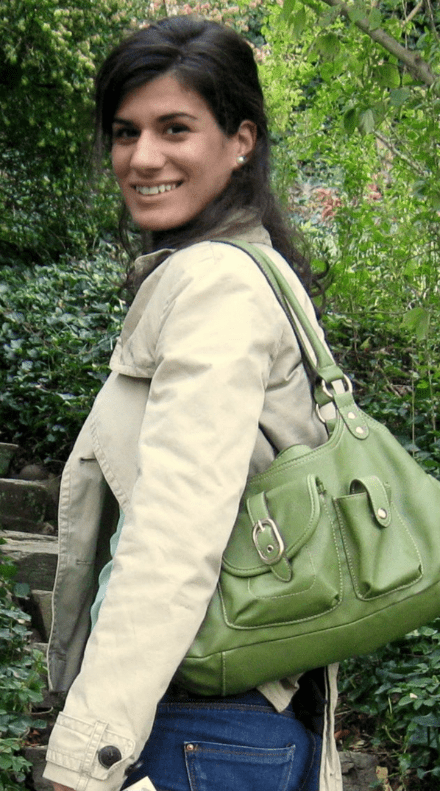 Rachelle "Shelly" Redmond Barnes, Ph.D., LPCA, CRC (Greensboro, NC)
I previously attended UNC-Chapel Hill for a Master's degree in Rehabilitation Psychology and Counseling and UNC-Greensboro for a Ph.D. in Counselor Education and Supervision. There are several reasons that led me to pursue the post-master's certificate in school counseling at UNC Charlotte. Although I have my doctorate in counseling and counselor education, I focused on student development in higher education. Currently, I teach undergraduates from underrepresented backgrounds and several of them had negative perceptions of their school counselors. Since I had no previous training in school counseling, I enrolled in this program to learn more about the specialty, specifically as it relates to the role of the 21st century school counselor.
I enjoyed taking the consultation class because of the assignments that we completed. For example, I had the opportunity to interview a principal and understand her perspective of the role of school counselors. I also interviewed a student support specialist to learn more about special education services in the public schools. Although I had known both of these individuals since my undergraduate years, I had never spoken with them about their jobs and I learned so much from each of them.
In the future, I look forward to teaching in a counselor education program and this certificate has provided me with an additional specialty in which I can train future counselors.