Current Students
UNC Charlotte M.A. School Counseling students come from a variety of backgrounds. Six of our current students are profiled below.
Karen Arrington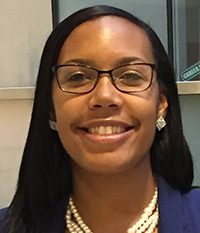 Raleigh, NC
I chose to attend UNC Charlotte for my M.A. in School Counseling because I heard how wonderful the program was through a few of my mentors who pursued their Master's in Counseling. After hearing about all of their positive experiences in the program, I was drawn to learn more. I researched the program more in depth, and attended an information session to gather more details on the requirements. Through these experiences, I knew UNC Charlotte was the place for me, so I applied.
The aspects of the school counseling program that have been most beneficial to me are the leadership, guidance, and support of the faculty. Advocacy is a key component of the program, and my faculty advisor, Dr. Foxx has demonstrated that through her work with her students both in and out of the classroom. She has played an integral role in my understanding of school counseling and has shown me what it truly means to advocate for others. Having her lead by example has been an empowering experience that I will one day be able to give to my students. Another beneficial aspect of the school counseling program has been the assignments that I have completed. The work has helped me to build a professional toolbox for the things I will need when I get out in the field. It is reassuring to know that I have resources to utilize when I begin my career.
My experience in the school counseling program is preparing me to be an advocate and supporter for children in the school system. It is helping me to not only work with children, but to collaborate with all stakeholders involved in the work of school counseling. I am learning how valuable my role will be to address the needs of students and impact systemic change within the school setting.
---
Carlyn Joseph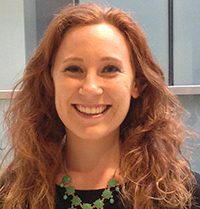 Solon, OH
When looking at school counseling programs, I read UNC Charlotte's M.A. student handbook from cover to cover and instantly understood that this program was unique. One of the goals of this program is to foster introspective thinking and self-evaluation. I am not sure if many programs challenge students to examine themselves on such a personal and intimate level, but that was attractive to me.
UNC Charlotte's school counseling program is founded on promoting multicultural awareness and honing in on our ethical responsibility as counselors, especially in terms of becoming aware of our own biases, values, norms, and beliefs. With the support and care of my professors and peers, I have enjoyed being challenged as a white female, to see the privilege I walk around with every single day, as well as how my cultural identity has and continues to shape me as a person and a future counselor. There are times that this is quite difficult because it brings forth personal discomfort; however, I have seen how much stretching and personal growth occurs when I immerse myself in this program. I enjoy noticing and understanding—through my interactions with myself and others—that I am not the same person that I came into the program as; I am more sensitive, empathetic, self-aware, and intentional person.
Children and adolescents are one of the most oppressed populations and often times their symptoms are more of the focus than the root of the issue. I want to be a school counselor because I feel called to help these students address the real issues at hand in order to improve other areas in their lives. By partnering with students and being a person who is genuinely concerned and takes a nonjudgmental stance, I hope to improve the students' social and emotional resources; increase the likelihood that they will graduate from high school; increase their use of effective communication skills; and strengthen family, community, and peer relationships.
---
Zach Massey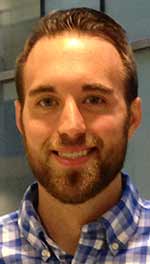 Kannapolis, NC
When I decided to go into professional counseling, I did some research on Master's programs, and all of the information that I read and heard about the program at UNC Charlotte was extremely positive and highly rated. I have enjoyed many aspects of the program so far, but I think the most enjoyable is how insightful and helpful the professors have been. You can tell by the way that they teach that counseling is a passion of theirs and is something they want to share with their students. Every professor that I have had has been supportive and understanding, while still providing feedback on what can make us better counselors.
Throughout the program, I have completed a lot of hands-on research projects outside of school, both individually and in groups. These projects have been applicable to counseling and given my classmates and I experiences to build off of in our future work.
For me, the most beneficial aspect of the school counseling program has been the relationships and rapport that I have built with fellow school counseling students and professors. I have taken advantage of using my professors and other students as resources to learn more about the profession and attain knowledge that I myself may not have known or experienced.
---
Bradley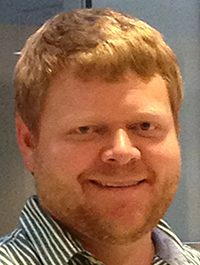 Oshkosh, Wisconsin
I first applied to UNC Charlotte because it was in a convenient location to my current job as a teacher. Soon after, I was asked to attend an interview, and was blown away by what I saw. The professors were personable and welcoming, the program has the accreditations necessary to be held to the highest standards, and my advisor took the time to help figure out a schedule that worked for me. After that day, I knew that this would be an experience that I could not afford to pass up.
While in this program, I have enjoyed how the professors take the time to fully invest in their students. The professors take a lot of extra time to address questions and provide great feedback on assignments and ideas in a timely manner. Furthermore, because UNC Charlotte's Counseling Program is CACREP-accredited, all of the activities and discussions are meant to meet the highest standards that counseling education has to offer. This means that the activities and discussions are meant to help develop each of us to be at the top of our fields when we exit the program. What I truly appreciate, though, is how applicable the assignments are to what we will experience in the field. It helps me to have a fuller understanding of what we might experience in the future, the options that are available to us, and how to handle experiences as they arise.
The most important part of my experience in this program has been my development as a person. So much self-reflection is required in order to properly serve the population that we will be working with. I now see the world from a completely different perspective. I have changed from "what can I do for me?" to "what can I do for others that I will serve?" As a teacher, I was able to make an impact to a specific amount of students from a mostly academic perspective. As a counselor, I am able to make a difference to a larger population of students, both directly and indirectly. I want to help ensure that our future generations are leaving with the appropriate skills needed to be successful members of society no matter where their lives take them.
---
Allison Hoff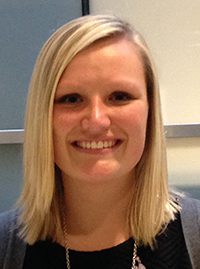 Memphis, TN
I decided to attend UNC Charlotte for my MA in school counseling because I continuously heard strong comments about the program and was really impressed by the focus on multiculturalism. So far, I have enjoyed learning not only from my professors but also from my classmates. We all stem from different backgrounds with varying experiences, which help us all learn from one another as we all learn to become strong school counselors.
I believe that I will be prepared when I graduate, which is a calming feeling to have as I enter a field that requires me to function at my best to best help students. The focus on multiculturalism has been one of the most beneficial aspects of the program so far. Learning from professors and fellow students from different backgrounds has helped me gain knowledge on different perspectives on life
I want to be a school counselor because I want to be a proactive influence with helping students in varying aspects of their lives, from academics to socio-emotional issues. This program has not only helped me to develop as a school counselor but also as a person. I've learned so much from my professors, classmates, and experiences, which has helped me to develop as the person—and school counselor—I want to be.
---
Aislinn Mayes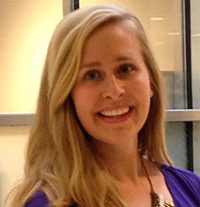 Mooresville, NC
I chose to earn my Master's degree in Charlotte because it is a great city with many opportunities and open doors. I am also able to commute from home, which saves me money while allowing me to spend time with my family. The school counseling program at Charlotte made me feel welcome and secure in my choice due to the great faculty and surrounding peers with the same dream that I have.
So far in this program, I have appreciated how approachable all of the professors and faculty are. I also really enjoy being able to talk to fellow students and not feel as if we are competing with one another, but instead are working together to fulfill a goal, support each other, and advocate for the school counseling profession. Although I just recently started in this program, I can tell that my experience at Charlotte will benefit me by establishing a vast network that I can always rely on. From professors to teacher assistants to past students who are now school counselors coming back to lecture about their jobs, this program has a great way of feeling like a collaborative family.
This job is not about me. This profession is about helping the children and adolescents of future generations thrive and prosper in an ever-changing, boundary-pushing world. Pushing students to realize their courage, ability, and creativity will create a prosperous future for themselves and everyone around them.