Master's Degrees
UNC Charlotte's Master's Degree in Counseling
UNC Charlotte welcomes applicants for its 2024 Admissions Cycle. October 15, 2023 is the application deadline for prospective students wishing to begin their counseling coursework in Summer or Fall 2024. For more information about the counseling admissions process, click here.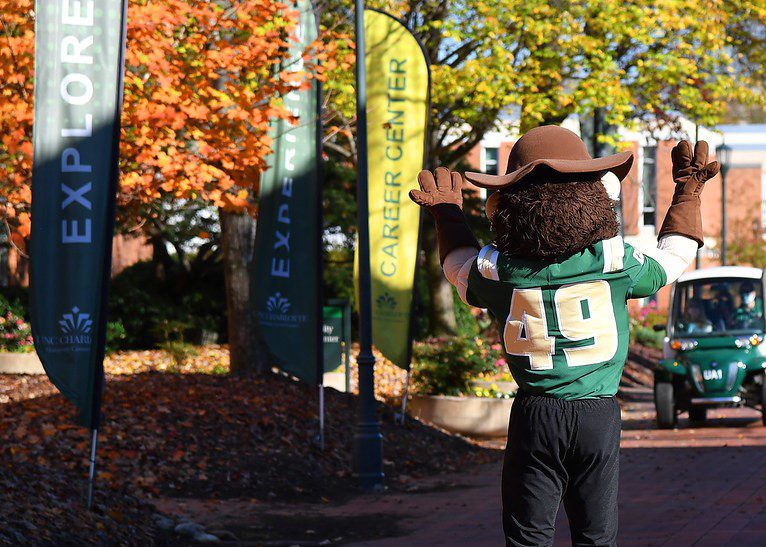 Master's Degree in Counseling
The Department of Counseling's mission is to prepare students to be socially responsible leaders in a diverse global society. Faculty provide a challenging and supportive environment that encourages personal growth and development. The master's degree program trains students to translate sound theoretical knowledge and research into effective clinical practice. In a rigorous and integrated program of study, students acquire a strong theoretical grounding in human development, counseling paradigms, and change strategies. We offer concentrations in the following areas:
The Master of Arts in Counseling degree consists of a minimum of sixty (60) semester credit hours of course work designed to prepare professionals to counsel in a variety of settings. Students are required to enroll in one of three specialty areas: clinical mental health counseling, school counseling, or addictions counseling. All specialty areas are CACREP accredited. The Department welcomes both full-time and part-time students and is committed to recruiting students that are representative of our diverse and pluralistic society. The application deadline for the Master of Arts in Counseling is October 15 to begin coursework the following Summer or Fall.
Click here to learn about Counseling Program Information Sessions held in the Fall semester.